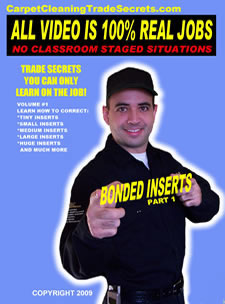 Volume #1 - Bonded Inserts (carpet patches) - from Basics to Advanced
LEARN LIKE A PRO - Volume #1:
- Tiny inserts
- Small Inserts
- Medium Inserts
- Large Inserts
- Huge Inserts, and
- MUCH MORE!
This is the premier Carpet Cleaning Training Video series for professional carpet cleaners - in fact, there is NONE LIKE IT! (DVD length 60 minutes)
Here and only here, you learn carpet cleaning trade secrets that would take you years to master on your own by watching 100% real job footage!
They are each narrated and edited into easy step-by-step instructions for maximum learning absorption, and for use as a reference when a carpet cleaning job calls for a specific skill.
These DVD's are not only great for you, but for your employees as well - they were originally created as carpet cleaning training for my company.
Basic and Advanced Carpet Cleaning Techniques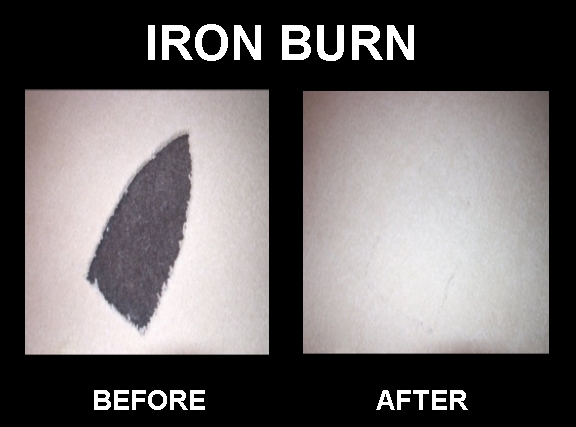 This is the REAL DEAL! These are not classroom-staged situations. The knowledge contained within this DVD took years to develop. Creativity and a willingness to think outside the boxresulted in all kinds of solutions for every scenario you will encounter!
Not only do I cover the basics, but I also take some jobs to the next level in ways few would ever think of - and you get those insider secrets. Watch this video so you can save the day for your clients! They will LOVE YOU because there will never be a situation you can't handle.

These are the most powerful DVD's you will ever purchase - they are designed to help you make the money you deserve and to help your clients love you so much that they turn into referral machines!!