This iron burn was perfectly patched using the carpet cleaner's best friend, the Perfect Patch tool.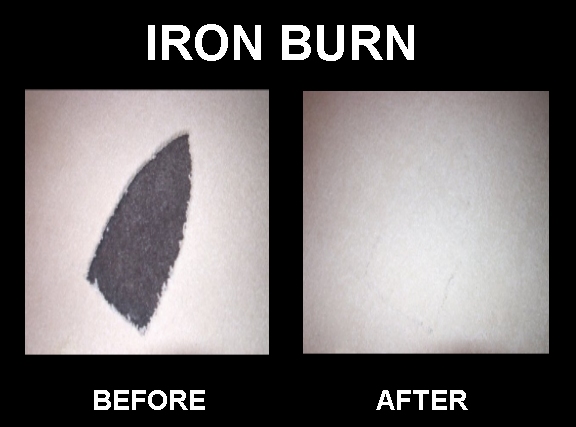 I am an IICRC CERTIFIED SENIOR PRACTICING CARPET INSPECTOR - and I recommend this to all professional carpet cleaners.
Watch this video to see the amazing potential of the Perfect Patch:

To understand the value of this tool, know this: it took me years to perfect patching carpets until I invented this simple yet revolutionary carpet patching tool. Now anyone can do it in five minutes or less - I can literally do it in one minute. Without the DVD you would not know how to do a perfect patch. This is a great set, a must-have for all professional carpet cleaners, yet affordable for anyone who has the need.
Price: $99.99